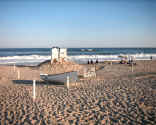 HITHER HILLS STATE PARK Anglers can fish year-round and obtain permits to fish at night. offers visitors scenic picnic areas and fireplaces, sport fishing, a sandy ocean beach, playing fields, a playground and a 168-site campground on the ocean. The unique "walking dunes" of Napeague Harbor are located on the eastern boundary of the park, which also has woodlands filled with Russian olive, oak, shad and pine trees. Bridle paths and hiking, nature, biking and cross-country ski trails are available. More info/Photo's

Hither Hills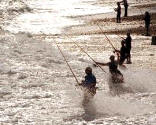 CAMP HERO beach is one of the best surfcasting locations in the world, open 24 hours a day to fishermen with permits, and areas for picnicking More info/Photo's


Camp Hero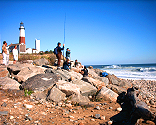 MONTAUK STATE PARK offers excellent surfcasting on the beaches located on both sides on the light house extending further out. Fishing from a boat out into these waters is ideal. Either way your well off for some of the best fishing on the east coast! More info/Photo's



Montauk Point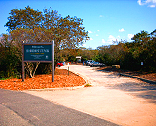 SHADMOOR STATE PARK offers great saltwater fishing and has Beautiful hiking trails on Ninety-nine acres, ocean beach accessed by Rolling geography and the shadbush that grows there, also has bluffs, freshwater wetlands that are part of the preserve, More info/Photo's!


Shadmoor State park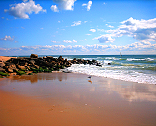 DITCH PLAINS BEACH is a South shore Beach, great for fishing whether your surfcasting or boating of this beach, just two miles east of the Village on the ocean with parking by permit only at the two parking areas. This popular ocean beach has beautiful cliffs at its western end at Rheinstein Park, restrooms, outdoor showers, two concession trailers that serve snacks and more. Come here to surf or watch the surfers.
More info & Photo's!

Ditch Plains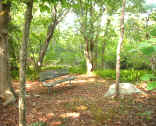 BIG REED POND is located off East Lake Drive in Montauk, Big Reed Pond offers fresh water fishing such as Largemouth Bass, Bluegill, Pumpkinseed, & White Perch. Hand carry boats are allowed. Also Miles of beautifull hiking trails. More info/photo's!



Big Reed Pond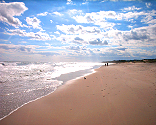 KIRK BEACH is located right in town, Surfcasters tend to flock here as soon as word is out that the seagulls in large numbers are reported around this beach and of course as far down as this beach stretches paralleling old Montauk hwy which offers many points of access to this stretch of Beach along the south shore.
More info/photo's!


Kirk Beach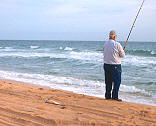 NICK'S BEACH is a popular beach, also used for surfcasting. Fishermen enjoy surfcasting from this beach as soon as they see the seagulls around indicating a good time to fish. More info/photo's!

Nick's Beach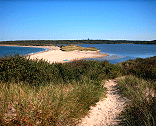 OYSTER POND TRAIL will lead you to Block island sound, Surfcasting or boating is ideal, you can also get to this location via Gin Beach if you have an off road Vehicle you'll drive down the beach a short distance. Hiking is well worth it. Oyster pond & the Block island Sound here are nice with a pristine beach miles from no where! More info & Photo's!


Oyster Pond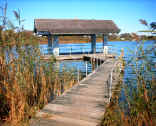 KIRK PARK is the second largest fresh water pond on Long Island. parking along side the shoulder and there is a Dock suitable for fishing. More info & Photo's!




Kirk Park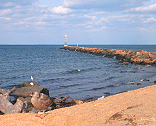 MONTAUK INLET is located at the end of Edgemere rd. Offers a big parking lot and fishing along the jetty. There is a Beach area just to the left of the jetty and you can fish from there also. More info & Photo's!

Montauk Inlet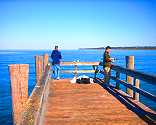 Navy Road park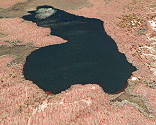 FRESH POND has two vehicles access points. Both entrances are on the left hand site of Montauk
State Parkway when you are heading east just before Hither Hills West. Once you enter you have about 1/4 mile drive before you are at the Pond itself. There are Hiking trails that lead here too. More info & Photo's!




Fresh Pond