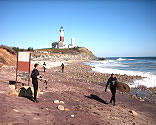 MONTAUK LIGHTHOUSE has great waters for surfing. Any given day you can catch the right waves for a surfing adventure. Click more info to find out where to park, access trails to the beach and Photos of other surfers surfing. More info & Photo's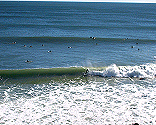 CAMP HERO Surfers enjoy the waters here. There is ample parking at Camp Hero State park and several access trails leading down the bluff toward the beaches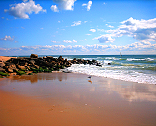 DITCH PLAINS BEACH is two miles east of the Village on the ocean with parking by permit only at the two parking areas. This ocean beach is Popular for Surfing and has beautiful cliffs rising at its western end at Rheinstein Park, restrooms, outdoor showers, and two concession trailers that serve more than just snacks. Come here to surf or watch the surfers. More info & Photo's!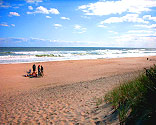 KIRK BEACH is located behind the IGA Supermarket, Public restrooms in the parking lot and many restaurants and stores are within walking distance, along with a park and picnic area across the
street in Kirk Park. More info/Photo's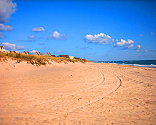 NICK'S BEACH is located in the heart of the Village and named after the Former Nick's Restaurant now the "sloppy Tuna", this popular beach has a lifeguard on duty during the summer months. Restaurants and stores nearby. More info & Photo's!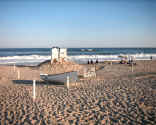 HITHER HILL STATE PARK offers visitors a 168-site campground on the Atlantic ocean, a 2 mile Sandy Ocean Beach, scenic picnic areas and fireplaces, sport fishing, playing fields, and a playground.
More info & Photo's!